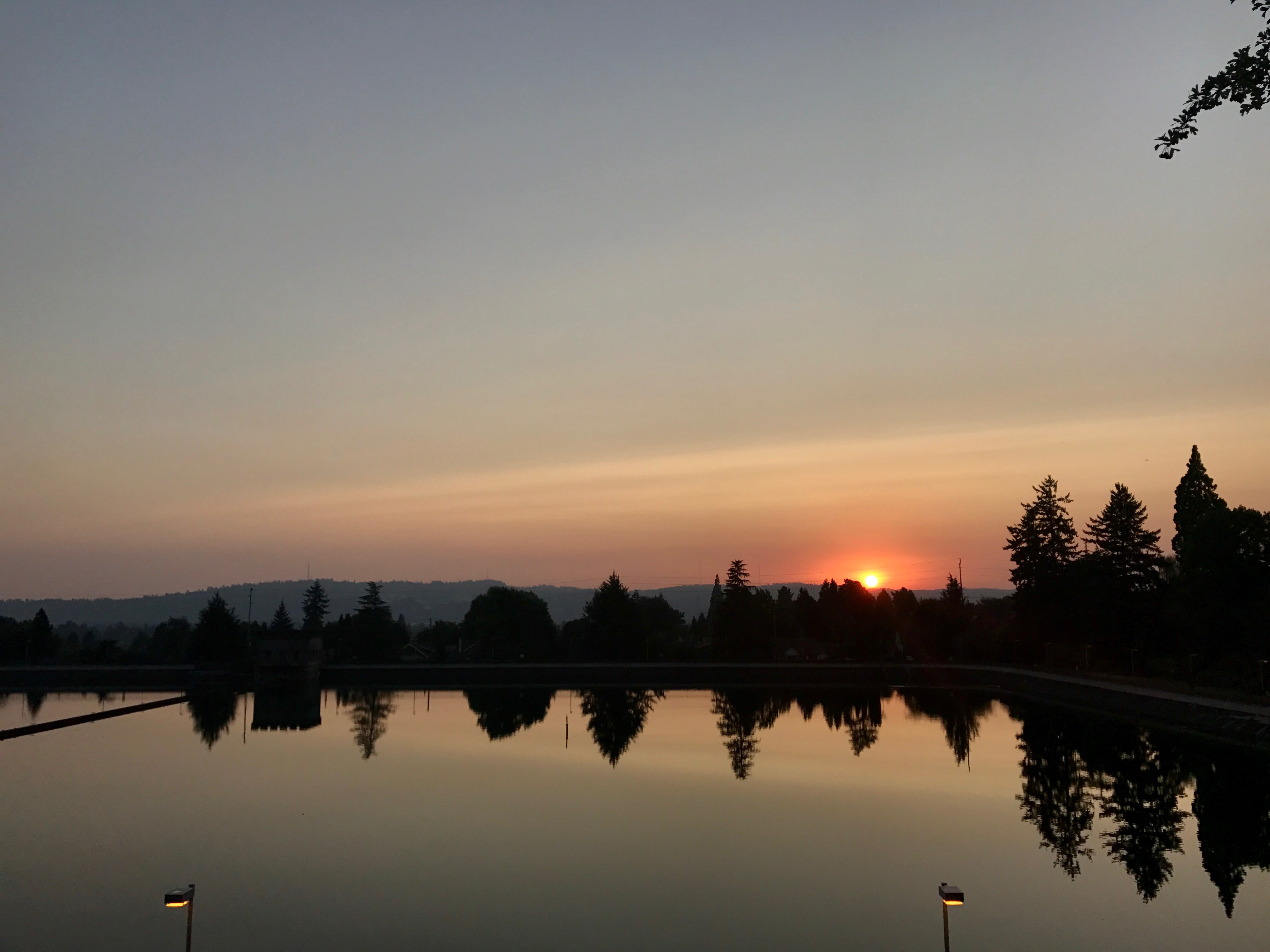 My dad grew up on a farm in Namibia called Twilight. So on nights like these, when the sky is hazy from the wildfires, and the sun is fiery red like it is every night in Africa, I miss him terribly.
I wish he could have been on this walk with me, with his kierie (walking stick) swinging wildly back and forth like a happy dog's tail. He would've known the answers to all the questions I still have about how to get better at this life thing.
But he's not here. All I have is the Portland twilight to remind me of the infectious calmness that he carried with him everywhere he went. That has to be enough, for now.